Advance Welding Nadcap Aerospace and Mil-Spec Orbital Welding Solutions
Advance Welding provides orbital welding solutions for Aerospace and Mil-Spec customers as well as specialty orbital welding services to other markets such as pharmaceutical companies.


Nadcap Aerospace Orbital Welding Example
About Orbital Welding
Orbital welding has a long history of use within the Aerospace industry. In fact, "the orbital welding process was invented by Rodrick Rohrberg of North American Aviation to address fuel and hydraulic fluids leaking in and around the plumbing of the X-15 Rocket Research plane".The process is unique, in that the arc is rotated mechanically about the workpiece, instead of the workpiece being rotated as happens when traditional weld positioners are used like rotary index drives or rollers.
Orbital welding was originally created to address the issue of operator error with gas tungsten arc welding (GTAW). Orbital welding successfully resolves this problem while offering high quality, repeatable welds for tube-to-tube connections, tube-to-sheet connections, and attachments of flanges and fittings.
Example of Orbital Welding at Advance Welding
The Orbital Welding Process
Orbital welding is a specialized automated form of welding in which the arc is mechanically rotated 360° around static workpiece in a continuous process. In orbital welding, an arc is developed between a non-consumable tungsten electrode and the base material. The heat melts the base material as the electrode travels along the joint and joins the workpieces. This process is computer controlled and requires minimum input from the operator. The computer control allows for welds to be easily repeated with minimal variance between products. A video of the orbital welding process can be seen here.
Orbital Welding Equipment
In order to perform orbital welding, several pieces of equipment are required. The equipment consists of a wire feed system, a welding head, and a power supply with integrated computer control. Certain types and configurations of materials may require the use of a water or coolant system.
Advance Welding employs the Magnatech Tubemaster 514E power source and the 800 series welding heads which allows us to weld on tubes ranging in diameter from .125" – 3.0".  The 800 series heads make tube-to-tube and tube-to-fitting welds in less time with precision repeatability.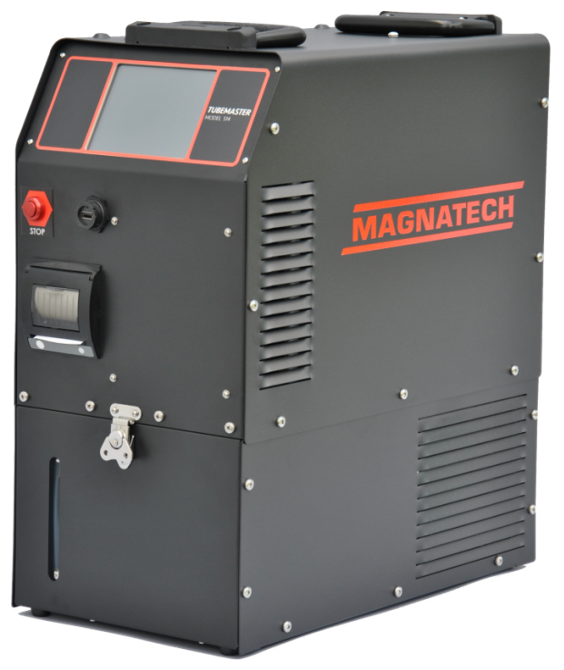 Orbital Welding Power Supply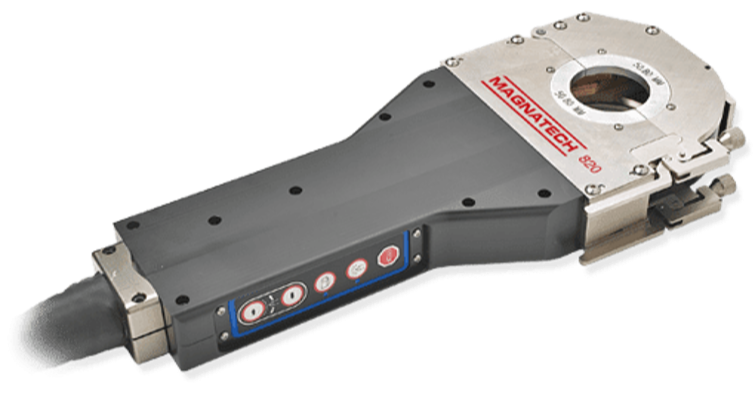 Orbital Welding Head
Orbital Welding Applications
Orbital Welding is used by extremely large industries such as the aerospace industry, the pharmaceutical, biotechnology and medical industries, and the food, dairy and beverage industries.
Almost any industry that uses piping or tubing can benefit from the use of an orbital welder due to the fact that welding around a cylindrical part is extremely time consuming when welded manually. Orbital welding offers a hygienic, sterile, consistent, precise and efficient product.
High quality orbital welding is ideally used for parts such as high pressure hydraulic lines, brake lines, fuel lines, ventilation tubing, food processing pipes, water systems and a variety of aerospace tubing.