Advance Welding Nadcap Aerospace and Mil-Spec Robotic Welding Solutions
The goal of our aerospace and mil-spec welding facility is to efficiently produce high quality products on schedule at a competitive cost. It is because of this that we're investing in advanced welding capabilities such as robotic welding.
About Our Robotic Welding Systems
Our two robotic TIG welding systems are the Miller/Panasonic PerformArc 350S and the Miller/Panasonic PerformArc 1100HW.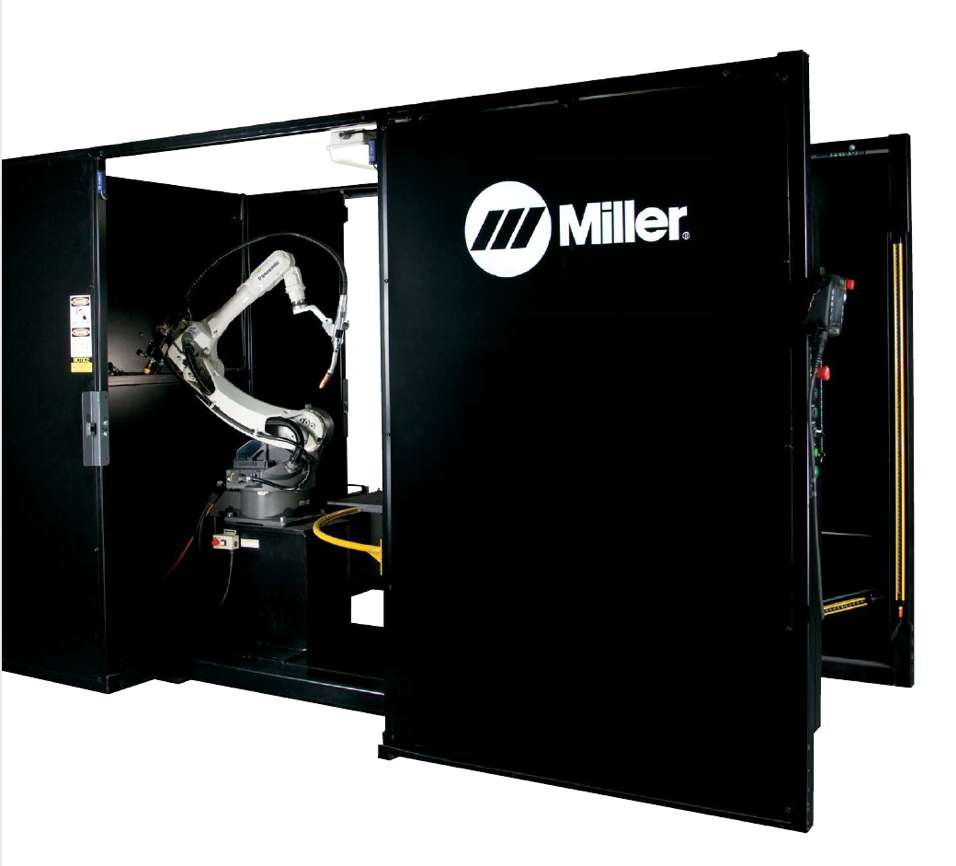 Miller PerformArc 350S Robotic Welding Center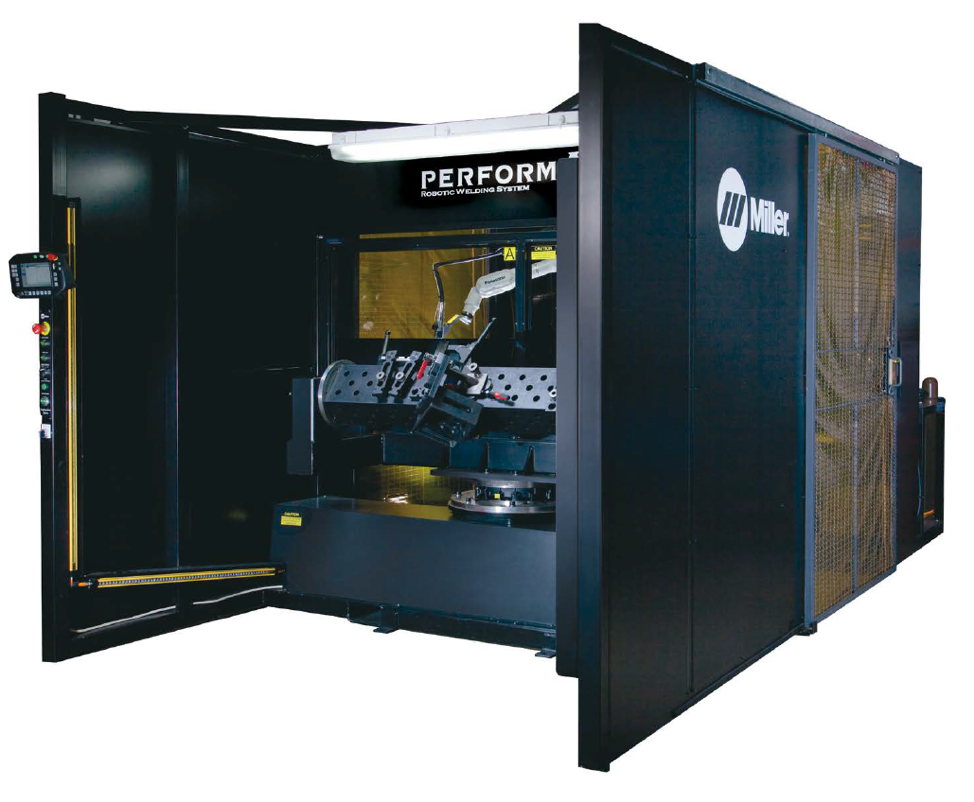 Miller PerformArc 1100HW Robotic Welding Center
Advance Welding Nadcap / Aerospace / Mil-Spec Welding Stations Tour with Xiris  XVC-1000e Weld Camera Quality Control System
The capacity of each welding workstation is:
| | | |
| --- | --- | --- |
| Model | PerformArc 350S | PerformArc 1100HW |
| Payload | 159 kg (350 lb) | Secondary rotation axis servo positioner 250 kg (550 lb) or 500kg (1100lb) |
| Multiple Axes | 7-axis | 8-axis |
Types of Robotic Welding Services We Provide
Welding on multiple axes
Circumferential welding
Linear seam welding
Multiple locations welding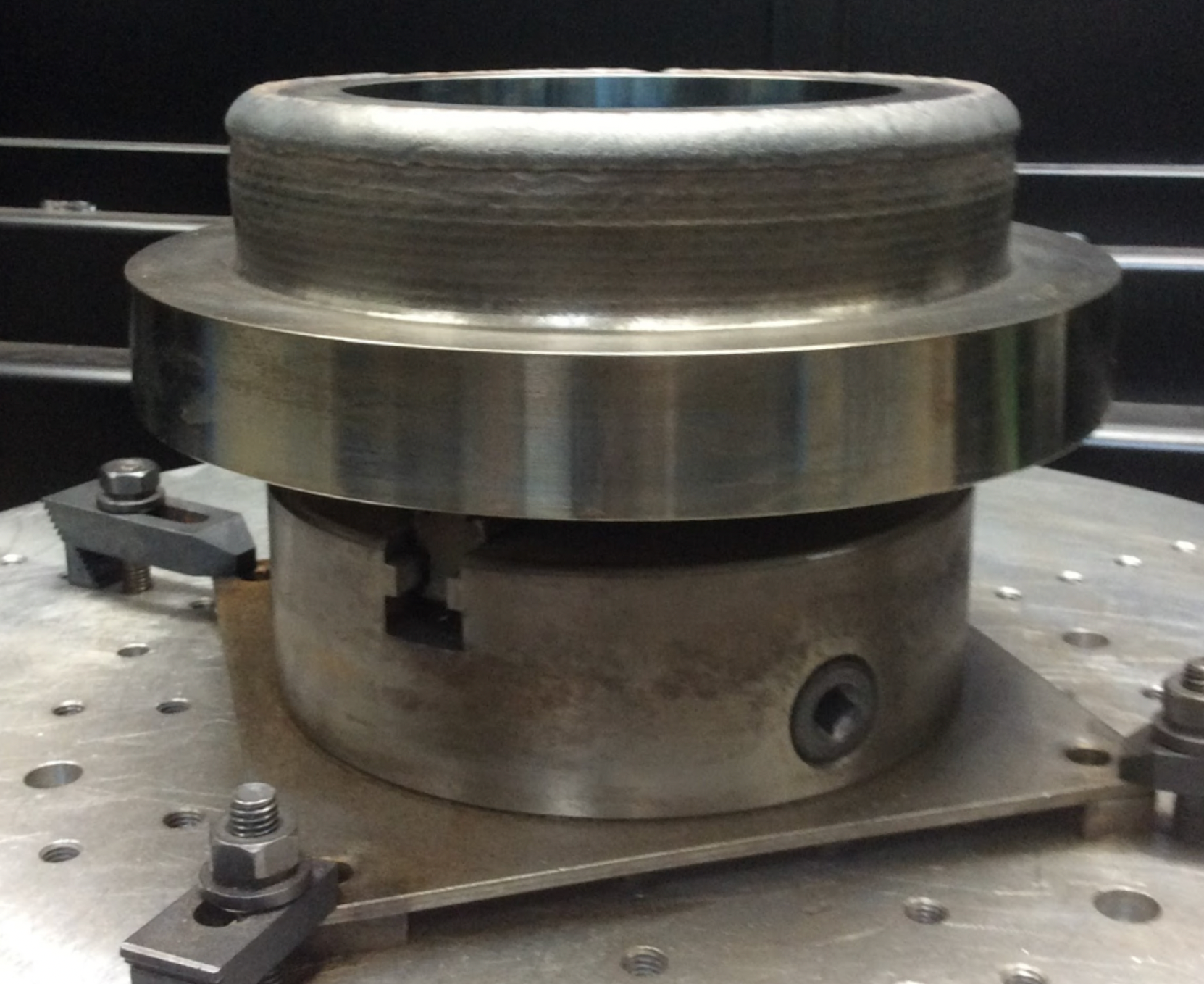 Aerospace Weld Overlay Done with Robotic TIG Welding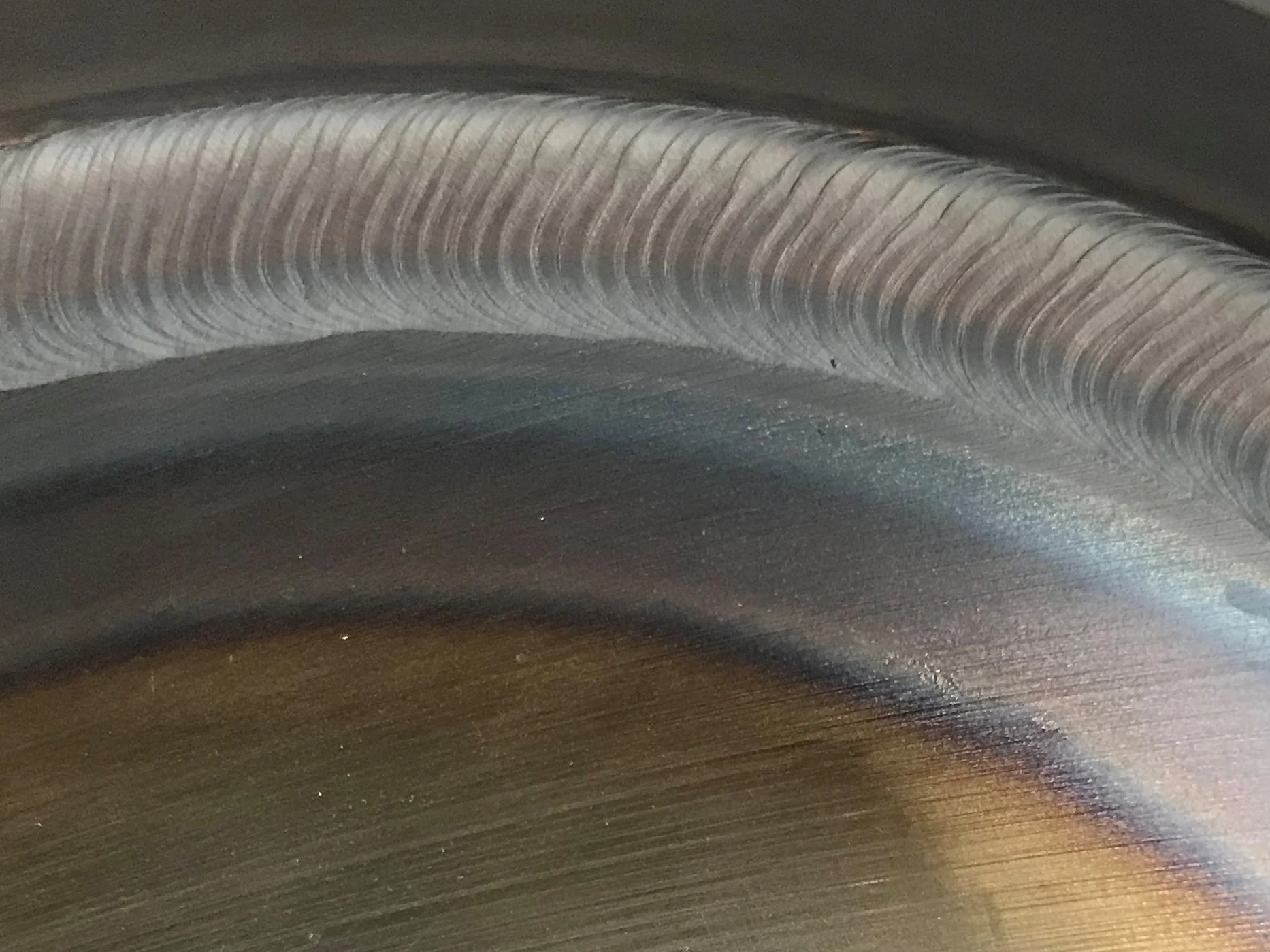 Aerospace Robotic Weld 
Why Robotic Welding?
Our investments in robotic welding reflect our belief that robotic welding systems:
Increase Productivity
Robotic welders increase productivity through decreased production time, increased weld consistency / decreased rework and increased weld versatility. Manual welding requires managing the welder's workload in order to manage fatigue and maintain consistent quality. This means that welders should have the necessary breaks between physically taxing projects. Unlike traditional welders, robotic welders do not require any downtime. They can continuously perform 24/7 while maintaining the same quality welds. Traditional welding utilizes multiple jigs to access certain welding locations. Robotic welders can be programmed to perform a wide variety of welding configurations eliminating the use of multiple jigs and saving precious production time.
Lower Cost
The largest expense in producing welded products is labor. Traditional welders require training, breaks, and occasionally produce welds that require rework. Robotic welders can perform through all hours of the night while consistently producing quality products without errors. Robotic welding minimizes these costs while freeing skilled labor to be productive on projects that are more conducive to manual welding.
Higher Quality
Robotic welders can be programmed to repeatedly perform precise welding angles, speeds, and distances. This consistency results in higher quality weld joint in any application.
Reduce Consumables
Robotic welders perform more efficiently than traditional welders. This capability results in fewer expended resources. Robotic welders regulate all aspects of the welding process. This consists of power usage, filler wire and gases. By performing fast and efficiently, robotic welders minimize the excessive use of these costly materials.
Robotic welders also limit the amount of parts which need to be scrapped. With increased precision and consistency, robotic welding eradicates human error which contributes to scrapped parts.
Increased Safety
Welders are exposed to various health risks such as exposure to toxic fumes, burns, weld flash, which results in permanent eye damage, electrical shocks, and possible other injuries. Robotic welding is conducted through remote supervision, allowing the operator to be a safe distance away from these hazards.
Advance Welding is excited to invest in equipment that increases productivity and improves quality on behalf of our aerospace and mil-spec welding customers.